Hiring Male Dancers: What You Need to Know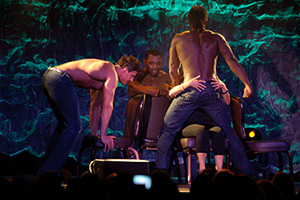 Are you planning a bachelorette party or a birthday party for your girls? Hiring a male stripper can be a great way to add excitement to the occasion. However, with many choices to choose from, make sure that you go with a company that has an established reputation serving the local area, such as Bad Boys Incorporated. We are one of the best male stripping services in Boston and the entire New England area. We provide male revue show style entertainment for women in clubs, bars, and private parties.
To book our male strippers, please call us.
Frequently Asked Questions About Hiring Our Male Dancers
Have you always wondered what it's like to hire male dancers for your party or event? Here are some of the things you may need to know beforehand:
Can the male dancers travel to my location?
 Absolutely! While we are based out of Boston, MA, our male dancers are available to perform throughout New England including in Connecticut, Maine, Massachusetts, New Hampshire, Rhode Island, and Vermont.
Can I book the actual male stripper that I saw from your website?
Definitely, but this is still subject to availability. Make sure to pick at least three male dancers from our gallery, and we will do our best to ensure that you get one of your top choices. Unlike other male stripping agencies that use fake photos in their websites, you can rest assured that our gallery features male strippers who really work for us. While there are companies out there that practice a bait-and-switch tactics, where the seriously hot dancer you thought you booked will not be the one showing up at the door, and by that time it's already too late to get anyone else, this is not the case with Bad Boy Dancers.
How early should I book a performance? Do you accept last-minute bookings?
While we accept same-day and last minute bookings, please note that our male dancers are very much in demand and are frequently booked in advance. The availability of our male dancers is on a first-come, first-served basis, which is why we recommend that you book in advance to ensure that you get the entertainer you want. Once you have all the details of your private party or special event planned out, call us right away to begin the booking process.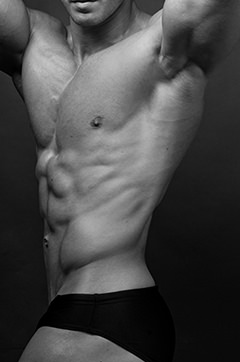 Can I make a costume request?
Absolutely! Just inform us of your costume request during the booking process. Some of the most popular requests are policeman, fireman, cowboy, construction crew worker, FedEx delivery guy, nerd, and executive. If you have any special request in mind, let us know and we will do our best to make it come true. Upon the arrival of the male dancer, please provide a room for him to change into his costume for the evening.
Are we allowed to take photos of the male dancer? Are we allowed to touch him?
Photos are usually allowed and touching of a nonsexual nature is generally okay. But ultimately, this will be entirely at the discretion of the male stripper so please ask him ahead of time before the show begins.
Do we tip the male dancers? If so, how much do we tip them?
This is a resounding yes! A male stripper will feed off from the energy of the crowd, and his performance will also somewhat depend on the tips that he is receiving while dancing. In order to get the most out of the performance, we highly suggest that the crowd be generous when it comes to tips. This also makes the show more fun and interactive as the ladies can tip the dancer as they like what they see.
Will there be full nudity?
This will be at the discretion of the male dancer, so please ask him ahead of time before the performance if he will allow it. If he is comfortable with it, please ensure that the crowd is respectful.
How to Hire Our Male Dancers
Hiring a male stripper is much easier than you think! Just take a look at our gallery, and once you see someone you like, pick up the phone to book him. Call us to hire one of our male strippers or to learn more!