The Best-Looking Male Strippers in New Hampshire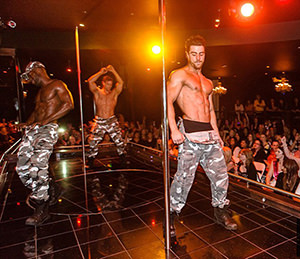 Bad Boys Incorporated is New England's premier provider of female-oriented adult entertainment. Our aim is to provide the best male strippers in New Hampshire for private parties, events, and male revue shows. Ultimately, we believe that women are entitled to the same rights as that of men, and that includes the right to pursue pleasure the way they see fit. Unlike other male stripper services in New Hampshire, our goal is to distinguish ourselves from the seedy image that the adult entertainment has by providing a friendly, fun, and harmless environment where women can loosen up, have fun, and revel in the company of male entertainers who will delight and entertain them.
To book a dancer for your next party, please take a look at our gallery of male strippers online. Once you have chosen the New Hampshire male strippers you like, book them for your event by calling us.
What Makes Us the Best Male Strippers in New Hampshire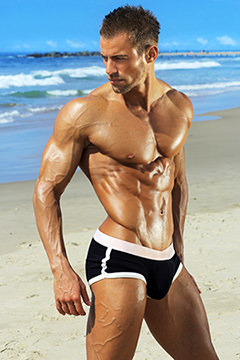 There are a lot of companies that provide male strippers in New Hampshire and they are not all created equal, so you need to be careful when hiring one for your private party or event. A great question to ask a male stripper service is if the male strippers that have been featured on their website actually work for them. Some unscrupulous companies have been known to put up photos of male strippers that work for their competitors in order to drum up business. However, when it comes time for the show, their customers end up having to settle for a stripper they didn't choose in the first place. In reality, these companies often only have two or three strippers, so customers don't really have much of a choice.
Here at Bad Boys Incorporated, you are assured of our reliability when it comes to delivering the hottest male strippers in New Hampshire. We ask you to select at least three of your favorites from our gallery when booking so that we can accommodate your request even if your top choice is unavailable at the time of your event. You are also assured of the diversity in our male strippers, so you can take your pick of Black, Caucasian, European, or Latino male entertainers. Turn fantasies into a reality by choosing from a wide range of costumes available such as doctor, cop, fireman, military, businessman, nerd, or delivery guy, and your chosen New Hampshire male strippers will wear them without question.
Contact Us to Book Male Strippers in New Hampshire
If you are looking for something different to try on your next girls' night out, or if you are looking to liven things up at a party that you are organizing, hiring Bad Boys' Incorporated male strippers in New Hampshire will do the trick! We can provide you with male strippers who have great physique and charming personalities to perform a fully choreographed production number that will surely be the highlight of your event!
We serve cities throughout New Hampshire including Manchester, Nashua, Concord, Derry, Merrimack, Keene, Portsmouth, Bedford, Goffstown, and Laconia.
Call us today to book our male strippers in New Hampshire for your next big event.