Hire a Male Stripper for Your Next Event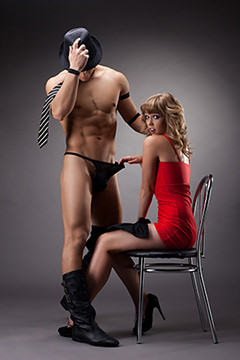 Allow our Bad Boys to be the life of the party! Equipped with great looks and gorgeous bodies, as well as a wide variety of costumes and dancing routines, Bad Boys Incorporated will surely have something for everyone's tastes! Take a look at our gallery of photos, and once you see a male stripper you would like to hire for your event, just let us know! To book one of our male strippers, call us for an appointment.
Why Hire a Male Stripper from Bad Boys Incorporated in Boston?
You only live once. Most of the milestones in your life, such as your last night of freedom before tying the knot, your 30th birthday, or your going-away party are a one-shot deal. To make these once-in-a-lifetime moments truly memorable, make sure that you go with a company that has the experience and expertise in making these events a pleasurable experience for everyone attending, especially the guest of honor.
You can never go wrong with choosing Bad Boys Incorporated to provide the adult entertainment. We pride ourselves on our highly professional service and positive attitude. You can be assured of high quality service that is on time, and at the best price. Our professional male entertainers are highly energetic and very attentive. You can be assured that there is never a dull moment in your party.
We provide a male stripper for the following kinds of parties:
Bachelorette Party
18th/21st/Dirty Thirty Birthday Party
Retirement Party
Divorce Party
Going-Away Party
Holiday Party
Bridal Shower
Sorority Night
Girls' Night Out
What to Expect from a Male Stripper for Your Party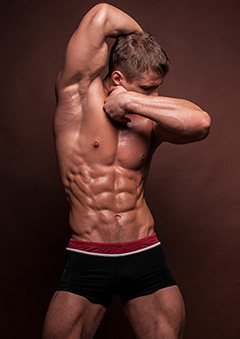 It takes more than good looks and great physique to become a male stripper. One has to have a great personality too. Rest assured that our Bad Boys have the complete package - they are all good looking, sexy, professional, and punctual. They are also friendly and sociable, and will put your guests at ease.
Here are some of the things you can expect from our male stripper who will perform at your party:
Themes are always popular during parties, so expect the male stripper to come in full costume. Having a policeman, a fireman, or a construction worker burst on the scene certainly adds an element of surprise and lighthearted fun to your party.
Some women get turned on by Latin male dancers, while others prefer black male strippers. Other women find Caucasian hunks highly desirable. Make sure to know what the preferences are of the guest of honor so you can choose the perfect male stripper to grace the occasion. At Bad Boys Incorporated, we have a variety of male dancers available to meet every taste.
Our male strippers come prepared with music, costumes, and props. We recommend that you move the furniture out of the way and store breakables in a safe place so that the dancer can move around and work the room with more freedom.
For more information about booking male strippers for your private party, please call us. We look forward to hearing from you soon.