Why You Need Male Strippers for Your Rhode Island Party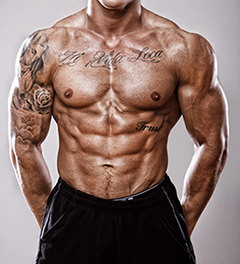 Nobody wants to be at an awkward and boring party where everyone is just milling around, biding their time until they can make their polite exit. In order to prevent something like this from happening, you need to enlist the help of a professional adult entertainment company to help you create a party atmosphere that nobody wants to leave, where everyone is actually letting their hair down and enjoying themselves.
Bad Boys Incorporated's male strippers in Rhode Island can help bring life to your party. With their muscled, toned bodies and signature dance moves, you are assured that your guests will be highly entertained! What sets our Rhode Island male strippers apart from the others is that aside from their physical assets, they are also flirtatious and have great personalities that will set your guests at ease.
To hire our professional male strippers for your Rhode Island party, please give us a call.
Choosing the Best Male Strippers in Rhode Island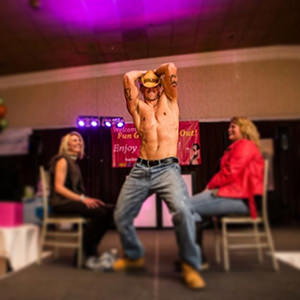 Bad Boys Incorporated is an adult entertainment company that provides high-quality male strippers in Rhode Island for night club shows and private parties. Whether it is a night out or a private event, we are available for the following kinds of parties:
Bachelorette Parties
Birthday Parties
Divorce Parties
Retirement Parties
Office Parties
Going-away Parties
Girls' Night Out
Sorority Night
We serve cities throughout Rhode Island including Providence, Warwick, Cranston, Pawtucket, East Providence, Woonsocket, Coventry, Cumberland, North Providence, South Kingstown, West Warwick, Johnston, North Kingstown, Newport, and Bristol.
Male Strippers for a Rhode Island Male Revue
If you enjoyed Magic Mike on the big screen, wait until you experience it in real life, because there's nothing quite like it. Having fun is a core theme of a male revue show, where the boys will seduce and sweep you away with their erotically-charged production numbers. Aside from their dancing skills, you can also experience a lap dance or a hot seat if it's your lucky night. To find out when the Bad Boys Incorporated Rhode Island male strippers will appear at your favorite local club or bar check out our schedule online or call us today!
Hiring Male Strippers in Rhode Island for Your Party
If you and your girls are in the mood to try something new, why not hire one of our Rhode Island male strippers for your bachelorette party or birthday party in order to guarantee a good time? You will be assured that the bride-to-be or the birthday girl will be treated like the queen that she is. You also have the option of catching us in one of our live male revue shows all throughout popular entertainment venues in New England.
In order to book one of our male strippers in Rhode Island, simply take a look at our Gallery section, take note of your top 3, then give us a call and one of our friendly representatives will assist you right away.