All You Need to Know About Visiting Our Male Strip Clubs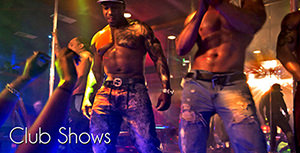 Going to a male strip club is fun, but a Bad Boy male revue show is definitely not for the faint-hearted, and will guarantee you a night of mayhem and mischief. Each performance will take you to the edge of your seat as the dancers begin stripping their clothes off.
To find out when and where in New England our male strippers will be performing next, please call us.
Frequently Asked Questions About Our Male Strip Clubs in Boston
Here are a few questions that are commonly asked about our male revue shows and male strip clubs:
What exactly is a male revue?
A revue is a theatrical form of production that combines dance, songs, and sketches. It first became popular in France during the early 1900s. The origin of the word came from the old French word reveue, which literally means to "review."
Although striptease is commonly associated with women performers, recent years have seen a rise in popularity for the male revue largely thanks to movies like Magic Mike and The Full Monty. These days, a male revue means a fully choreographed production that takes place in male strip clubs, featuring a group of males performing a striptease show in front of a crowd composed of mostly women.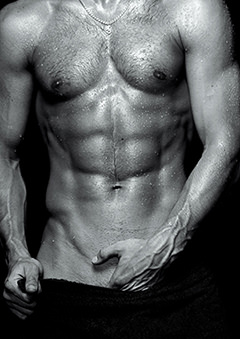 Who can watch a male revue?
A male revue show is the perfect destination for bachelorette parties, birthday parties, or ladies' nights out. You can treat a bride-to-be, a birthday girl, a shy girlfriend, a recent divorcé, or a newly-single friend to a male revue. Whatever your reason and whatever season you are in your life right now, you can always have fun at a male strip club!
How do I watch a male revue?
Reservations are usually not required. But to guarantee the best seats in the house, we highly recommend that you make buy tickets to the male strip club in advance, especially if you are part of a large group. This also ensures your entrance if our shows sell out. Our male revue shows are commonly held in bars and clubs all throughout New England.
Why should I watch a male revue?
Because it is empowering, exciting, and a thrilling form of entertainment. In male strip clubs, you get to let loose and explore another side of your sexuality without fear of judgment.
What makes us different from the other male revue shows at male strip clubs?
Bad Boys is not your typical male revue that is seen at male strip clubs, because we show more than skin! You are assured of a talented lineup of beautiful exotic male dancers performing electrifying song-and-dance numbers with a sexy twist, and a little bit of comedy and burlesque thrown in - reminding you of the kind of shows usually performed in Las Vegas and Broadway. Aside from our male strippers, a lively host will keep you entertained for the rest of the evening.
What are the ages of the performers?
Our performers are usually between 21 - 35 years old.
Why should I host a male revue show in my club? What's in it for me?
A male revue show can be a profitable revenue source for your club, bar, or any other nighttime venue. If you are a nightclub owner or a show promoter, we can provide everything you need in order to put on a successful male strip club show that is guaranteed to pack in the crowds and bring in more profits for your establishment.
Looking for Fun in New England? Schedule Your Visit to Our Male Strip Clubs
Bad Boys Incorporated is a Boston-based company that provides male strippers for revue shows and private parties for women. If you have any questions that have not been covered above, or if you want to book the services of our male strippers, then contact us today!