Best Male Dancers for the Ultimate Ladies' Night Experience in Boston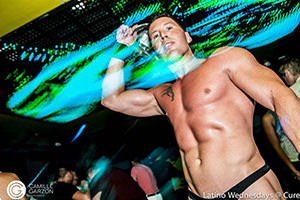 If you want to throw a special party for the bride-to-be or the birthday girl, let the male dancers from Bad Boys Incorporated entertain you! If you are a party organizer wanting to add some spice or unique flavor to an event, take advantage of our boys for a truly unique male revue show.
Bad Boys Incorporated offers some of the best male revue shows at clubs and bars in Boston and surrounding areas. We also provide male dancers for private parties throughout New England. What sets us apart from the rest of the competition is that we strive to provide the best and hottest adult entertainment for our customers. To book one of our male strippers, please call us.
Testimonials for Our Male Dancers
Bad Boys are more than just male strippers. We are professional entertainers who will turn an otherwise ordinary occasion into a memorable event. After all, it is easy enough to get on stage and take one's clothes off. However, it takes special skills and talent to put on a performance that is incredibly sexy and tasteful at the same time. Our male dancers do that for you. Not only are they good looking and physically fit; they are also bona fide entertainers who have great stage presence and can work their way through a crowd. With their superior looks, superb dancing skills, and outgoing personalities, not to mention professionalism and punctuality, our boys will certainly give you a night to remember. For a male revue show or private event, expect a hot strip show of fully sculpted bodies and a hilarious host to give you an evening of decadence that you will never forget.
Want to know more about what to expect from our male dancers? Here's what our clients have been saying about our male dancers:
[insert testimonials here]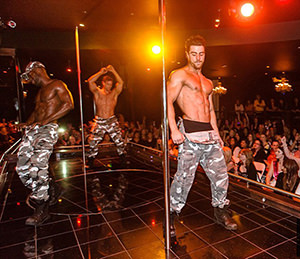 We welcome all kinds of feedback, and we highly encourage you to contact us to tell us about your Bad Boys Incorporated experience and provide us with a testimonial if you are pleased with a show or a male dancer.
Hire Our Male Dancers for Your Private Party or Event!
For your private event, one of our male dancers can surprise you with his own choice of costume, or you can make a request for a specific scenario if you have something (or someone) in mind. We have a wide range of costumes and scenarios to choose from, such as cop, fireman, cowboy, UPS delivery guy, construction worker, surfer dude, nerd, or executive.
Liven up your next private party or event with male strippers from Bad Boys Incorporated! Our male dancers have perfected the ability to evoke a casual environment where ladies can loosen up, let their hair down, and run wild! With their sexily sculpted bodies and strikingly handsome features, our male dancers will surely get the ladies on their feet! Our fully choreographed revue shows and private party services are full of high energy, and we encourage crowd participation to ensure everybody has a great time. To book one of our male strippers or learn more about our upcoming shows, call us!