The Best Male Strippers in Vermont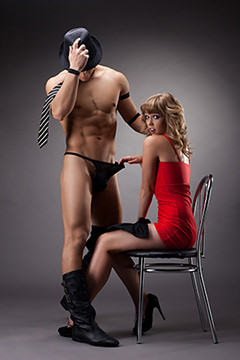 Celebrate an upcoming wedding, a birthday, or any other milestone with a memorable experience by hiring one of our male strippers in Vermont! When you hire one of our exotic male dancers, you are assured of having a fun, flirty, and harmless night. Plus, you can choose a costume, so if you know that the guest of honor has a thing for a hot man in uniform, a boss in a business suit, a nerdy guy with the glasses, or a boy-next-door, now's the perfect time to turn her fantasy into a reality. With our wide range of strippers to choose from, you also have the option of a Black, Caucasian, Latino, European, or Asian male stripper.
Hiring a male stripper in Vermont is a convenient and easy process, as long as you do it with the right company. Rest assured that you will experience a streamlined process with us from the time you pick up the phone to the time the stripper's performance is over. Simply check out our gallery of male strippers in Vermont to begin the booking process, choose a minimum of three that you would like to see in real life, and call us to book!
We serve Burlington, Chittenden, South Burlington, Rutland, Barre, Washington, Montpelier, Winooski, Chittenden, St. Albans, Franklin, Newport, and Orleans.
The Hottest Male Strippers in a Vermont Revue Show
Aside from private parties, you also have the chance of seeing the Bad Boys perform as a group during one of our male revue shows that we put on in various night clubs and bars throughout Vermont. Watching a Bad Boy revue show will open your eyes to sensory delights you have never before experienced. Set against a rowdy crowd and raucous music, our male strippers in Vermont will dance and strip down in a highly charged and erotic number that will send a thrill down your spine.
What to Look for When Hiring the Best Male Strippers in Vermont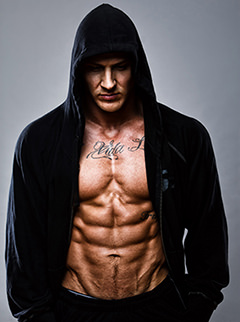 Having great looks and a head-turning body are already a given, but that is not all that it takes to be a great male stripper in Vermont! One must also have a friendly and flirty attitude, as well as killer dance moves. When you hire a Vermont male stripper from Bad Boys Incorporated, you are assured that the stripper who will show up in your front door will have all of these qualities, plus that X factor that will make your bride-to-be, birthday girl, or recently-single girlfriend feel special.
You should also make sure to transact with only reputable companies in order to guarantee a professional performance from the stripper. Rest assured that Bad Boys is one of the most established and leading sources of professional adult entertainment not only here in Vermont, but throughout all of New England. You can check out what our past clients have to say when it comes to the performance of our male dancers on our Testimonials page!
To book one of our male strippers for your Vermont party, or to find out more about upcoming shows, simply call us and we will assist you.