Male Stripper Jobs in Boston & New England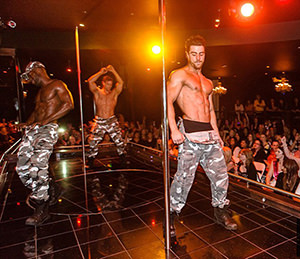 Are you interested in a male stripper job? Bad Boys Incorporated is looking for fresh talent to join our team and be a part of Boston's leading provider of adult entertainment in New England! We provide male entertainers for private parties and male revue shows for bars and clubs. We make sure to provide a friendly and fun working environment for our entertainers. We also work hard to provide a stress-free party atmosphere for our female clientele, and we are looking for people who can do the same. Here are the qualities we're looking for:
You are 18 years old or older
You are physically fit, athletic, and toned
You are friendly, outgoing, and flirty
You generate a positive vibe
You have a charismatic personality
You have your own car
You are available for weekend work
You are a team player
If you meet all of these requirements and are interested in male stripper jobs, then please contact us to apply!
Some Tips When Applying for Male Stripper Jobs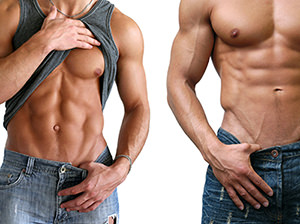 A male stripper job is not for everyone. However, if you have the looks, the moves, and a lively personality, and you don't mind a little ogling, then working with Bad Boys Incorporated can be the perfect job opportunity. Please note that we are very strict and selective in our hiring process, so keep these in mind when applying for our male stripper jobs:
Photos: Your photos will be displayed prominently on our website, so please submit high quality photos that will show us your overall physique in order to be considered for a male stripper job. Please do not include nude photos of yourself; a body shot and a face shot will do.
Personality: Having a great body is not all there is to male stripper jobs; you must have a great personality to match with that body. We want guys who have charisma and showmanship. We want someone who interacts well with his audience to make the show more fun and entertaining for everyone involved.
Professionalism: Just like in any other industry, you must have work ethics and passion for this type of job. Most people think a job as a male stripper sounds exciting, but the reality is that it's just like any job – you have to work hard. The stripping business can be financially lucrative for the right person, but you must be willing to work on weekends and you must be available for last-minute bookings. You must be easily accessible most of the time in order to get the majority of the work.
Props: In order to be successful when applying for male stripper jobs, you should be willing to invest not only in your body, but also in your costumes and sound system. You need to assemble a wardrobe of costumes as well as a portable sound system such as a boombox or an iPod.
Looking for Male Stripper Jobs in New England?
We are looking for a few good men. Are you one of them? If you have killer abs and killer dance moves, then join us by applying online for our male stripper jobs! For more information on what it takes to become one of our male strippers or for more information about our opportunities available, you may call us. We look forward to working with you!