Looking for the Best Male Strippers in Connecticut?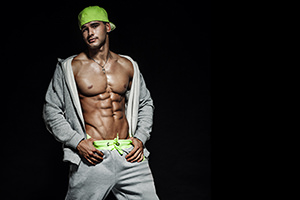 If you need help organizing a bachelorette or birthday party for your girlfriend, consider hiring Bad Boys' male strippers in Connecticut to provide the entertainment for the evening. As the party planner or host, you certainly want the guest of honor and attendees to be impressed, and the last thing you want is to be stuck with a boring act. You can ensure a great time is had by all by hiring our male dancers to take care of your party, and we will put on a show that your girls will never forget.
Bad Boys Incorporated is a Boston-based company that provides male strippers to perform in private parties and male revue shows in Connecticut. Our goal is to provide a unique and creative form of adult entertainment that will suit you, your guests, and your occasion.
Take a look at our gallery of dancers, and once you have chosen the male strippers in Connecticut you would like to book, simply give us a call and we'll take care of the rest!
Male Stripper Revue Shows in Connecticut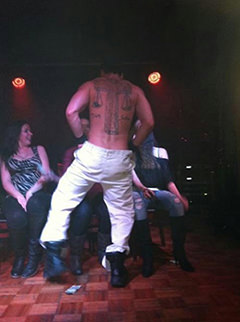 If it's Friday night and you want the perfect excuse to go out, get dressed up, and have a few drinks, so why not get the girls together for an unforgettable ladies' night out with our male strippers in Connecticut! As the highlight of the evening, you can't afford to miss out on Bad Boys Incorporated's male revue shows, which are usually held in bars and clubs throughout Connecticut. Our male revue shows are one of a kind, where you get to experience a fully choreographed spectacle of bare gyrating bodies dancing to erotic music. Our shows are raw, intense, and can set you on fire for the rest of the evening.
Our Bad Boys put the "tease" back in striptease. Ours are not your ordinary, run-of-the-mill revue shows where the guys are simply going through the motions and remain distant on stage. We are way classier and a whole lot more seductive. Our male revue shows in Connecticut have plenty of personal interaction with the audience, so you are guaranteed to have your fill of eye candy.
Hire Our Male Strippers in Connecticut
Remember that if you can't make it to one of our male revue shows, or if you want a more intimate private encounter, you always have the option of hiring one of our male strippers in Connecticut for your private party!
We serve Bridgeport, Fairfield, New Haven, Hartford, Stamford, Waterbury, Norwalk, Danbury, New Britain, Bristol, Meriden, Milford, West Haven, Middletown, Norwich, New London, Shelton, Torrington, Litchfield, Ansonia, New Haven, Derby, Groton, and Winsted.
Our male strippers in Connecticut will take you on a sensual journey to where female sexuality is not repressed, but celebrated. You are allowed to have as much fun as the men! While strip shows were traditionally designed for the men, the recent popularity of shows and movies such as Magic Mike has made it possible for us to produce fabulous adult entertainment that is geared towards the women without feelings of shame or stigma.
Our process for hiring and booking male strippers in Connecticut for a show or a private party is easy and convenient. All you have to do is call us to book our male strippers today!