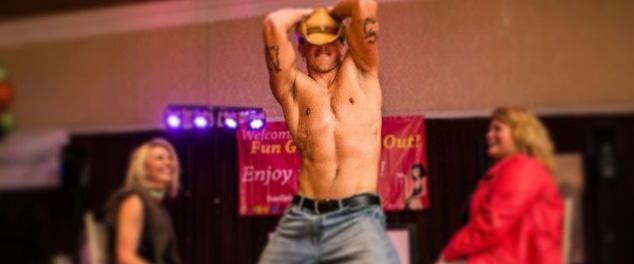 The Best Male Strippers in New England
Are you preparing for your friend's bachelorette or birthday party? Tired of going to the same old bars with your girlfriends every Friday night? Why not try something new and exciting for a change and turn your Magic Mike fantasies into reality? Bad Boys Incorporated is an upscale male strip show for the ladies on the East Coast who are looking for a fun night out. To get more information about our male strippers or our male revue shows, please call us and we'll help you get the party started.
What Sets Our Male Strippers Apart
If you're the party host and you have absolutely no idea how to entertain your girls, no problem! Just call us and we will provide the entertainment for the evening. Make your private parties stress-free and hassle-free! Kick back, relax, and get your party started by hiring our male entertainers.
If you are looking for some fun adult entertainment but still want to keep things classy, our male strippers can promise you a night out that's one for the books. Whether you and your girlfriends are celebrating a birthday, a divorce, a bridal shower, or if you just want to have an extraordinary ladies' night out, then a night spent with the Bad Boys Inc. is just what you need!
Bad Boys Incorporated provides show-style entertainment for women in the form of night club shows and private parties. While we are based in Boston, we serve the entire New England area including Connecticut, Maine, Massachusetts, New Hampshire, Rhode Island, and Vermont.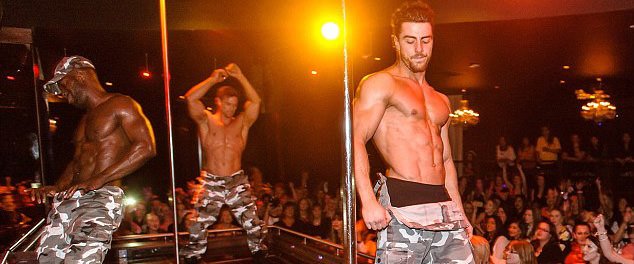 Why Hire Our Male Strippers for Your Private Event or Party
As one of New England's most successful male stripper groups, Bad Boys Incorporated produces extravagant adult entertainment for private parties or for a risqué girls' night out. Using a style of stripping that can be likened to Cirque du Soleil, we provide a fully-choreographed dance and strip show production using some of the best looking men on the East Coast. You can definitely depend on our boys to liven things up at your private parties. We also offer choreographed shows at clubs and bars throughout New England.
Here are some of the reasons why you should hire us for your adult entertainment needs:
Our professional male strippers have all been classically trained, and are better looking than the competition. Our boys put in the long hours at the gym daily to ensure they look their best for you during their performances. With rock-hard six-pack abs and highly provocative dance routines, our dancers have perfected their moves, and their performances are guaranteed to set the female audience into a frenzy.
Our male strippers are super friendly, accommodating, and provocative when it comes to entertaining the ladies, but are still highly professional and respectful.
Our dancers offer of a multi-ethnic varieties. Whether you like your men Black, Caucasian, Latino, or Asian, we cater to every woman's taste.
How to Hire Our Male Strippers
Indulge in your Magic Mike fantasy by hiring our male strippers today! All you have to do is call us now.