Hire the Best Bachelorette Party Stripper in New England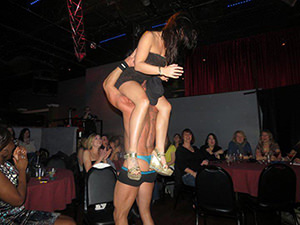 Make a bride-to-be's last night as a single woman memorable by hiring a bachelorette party stripper from Bad Boys Incorporated. Aside from gossiping, playing parlor games, sipping champagne, and gifting her with an expensive piece of lingerie, why not turn things up even further by hiring a bachelorette party stripper to perform?
Bad Boys Incorporated has the best bachelorette party strippers in New England. Our male strippers have great looks and sexily sculpted bodies, and they are all charismatic and confident with a winning personality to boot. To book one of our male strippers for your bachelorette party or to learn more, please get in touch with us.
Tips When Hiring a Bachelorette Party Stripper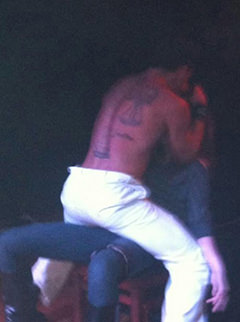 A night of drunken debauchery is not complete without a bachelorette party stripper around to provide the entertainment. But first, there are a few things you need to remember when hiring a male dancer:
Keep the bride-to-be in mind at all times: It is important that you establish her comfort levels first. Make sure the bride-to-be and the other guests are okay with the idea of a male stripper. Is she a model of lady-like behavior or is she the type who is up for anything? Would she prefer something mild and mellow or do you think she would rather see something over the top? Coordinate with the male stripper on the type of performance that he will put on so you don't embarrass or intimidate the guest of honor. He can tone down the performance for the more conservative bride or guests.
Know what the bride wants: Perhaps the bride has previously mentioned in passing that she has a thing for cops or firemen. Now is the perfect time to turn her fantasy into a reality! You can request the costume that the bachelorette party stripper will wear if you have something special in mind. Some of the most popular requests we get are: cop, military, fireman, delivery guy, nerd, surfer dude, construction crew worker, and the executive type.
Plan everything thoroughly: It is important to plan some key things in order to ensure a successful night. For example, if you are planning to pull this off as a surprise or as a prank for the bride-to-be, let us know so we can work with you! Also, make sure to clear out the room so that the bachelorette party stripper has enough room to perform and move around, and make sure that an electrical outlet is easily accessible for the music.
Be generous with tipping: Have stacks of dollar bills on hand and change for larger bills. We recommend generous tipping throughout the entire show as this can make for a longer and more enjoyable experience. If the bachelorette party stripper is getting tipped and the girls are enjoying themselves, this will motivate him to keep dancing.
Why Hire a Bachelorette Party Stripper
Whether you are the maid-of-honor or the party planner, you can throw the ultimate singlehood send-off party that your girl deserves by hiring a bachelorette party stripper from Bad Boys Incorporated. Throughout New England, hire one of our male strippers!